The long hallway connecting the two wings of the house is called the Gallery. Beyond its function as a throughway, the Gallery offered a place to display art and photographs or sit and relax to enjoy a nice breeze and take in the view of the pool outside.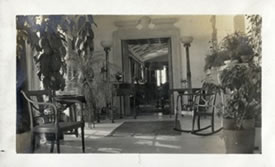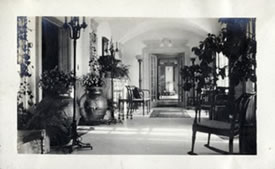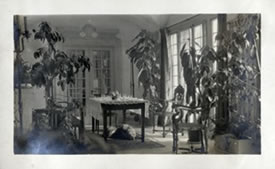 Many of the chairs in this space are upholstered in needlepoint upholstery depicting various images including this one of a peacock feeding a white dog.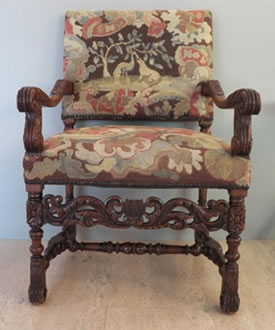 The west end of the Gallery features a bust of Ruth Rawlings Mott displayed next to a photograph of her in her wedding dress on the day she married C.S. Mott in 1934.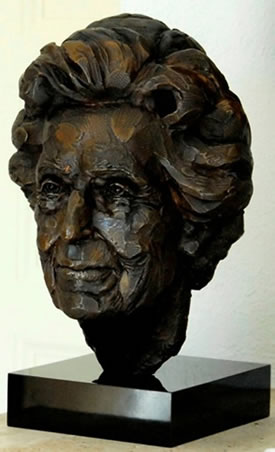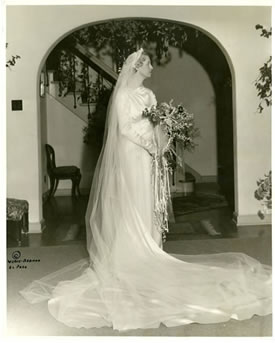 Above hangs a lovely Italian bas relief marble sculpture of the Madonna and Child from circa 1780.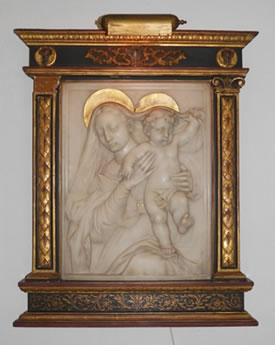 The east end of the Gallery proudly displays another Italian marble bas relief sculpture of the Madonna and Child with Angels from around 1820. Built into a niche, this space provides much space for floral embellishment. Applewood Estate staff would decorate this area with flowers of the season and continue this tradition during the fall harvest season.